Welcome!
Actors, writers, filmmakers, DPs, sound, stunts,
special effects, hair, make-up, art, lighting, and more!
The FilmConnection is a networking program where you can meet hundreds of film professionals, in your city and worldwide. We have networks in all major cities in the US! (Also, London, Sydney, Toronto, and Vancouver.) For a limited time, it's FREE.
Learn how to connect with professionals, and start conversations that lead to paid film work. This program has led to paid, professional film jobs in Acting, Writing, Directing, Cinematography, Editing, and more.
This is what you're looking for! Click the button and join us.
Erin
Recent Work:
NCIS New Orleans
Bad Moms (Mila Kunis)
Sleepy Hollow
Moon and Me (Andrew Davenport)
First Man (Ryan Gosling)
Multiple shows for HGTV
Music videos with Young Thug and Future
Commercials for Under Armour, Delta, Home Depot, and Lowes
Pinewood Studios — Atlanta
Acting, Production Designer, Editing, Writing.
Isabel
Recent Work:
The Walking Dead (Andrew Lincoln)
Fear of the Walking Dead
Portlandia
Killing Eve (Sandra Oh, Jodie Comer)
Braxton Family Values
Marriage Boot Camp Reality Stars
Stan Against Evil
Multiple shows for CNN
Multiple shows for ESPN
Multiple shows for Netflix
Acting, Producer Assistant, Camera, Casting, Coordinating, Editing, Special Effects Make-up, Writing.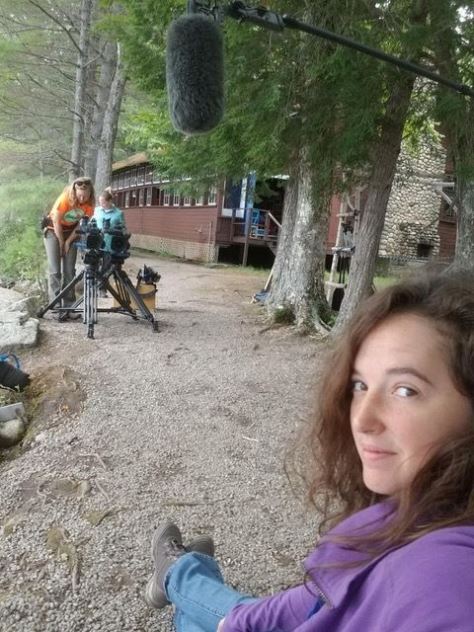 Parker
Recent Work:
Americas Got Talent, Season 12
So You Think You Can Dance
Bug Juice (Disney)
Nailed It! (Nicole Byer)
Popular Opinion (Facebook)
Various Events for Despicable Me 3: Willis Tower Watson: AFI
Environmental Media Awards 2017
Joker's Wild, Season 2
Masters of Illusion, Season 5- CW
According to Chrisley, Season 1
Finding Fido, Season 2
Elton John's Oscar Viewing Party
Acting, Director Assistant, Coordinator, Camera, VTR.
Alex
Recent Work:
Doctor Strange
Law & Order: Special Victims Unit
Feed The Beast (Clyde Phillips)
Madam Secretary (Morgan Freeman, Barbara Hall)
Street Justice: The Bronx
The Blacklist (NBC)
The Last O.G. (TBS)
Project Runway
Acting, Casting, Camera, Art Dept.
Rolan
Recent Work:
Dietland (AMC network)
Villains
The Hill
Production. Lighting. Camera.
Goran
Recent Work:
Kindergarten Teacher (Maggie Gyllenhaal)
Gotham
The History Channel
The Daily Show
NASA commercial
Walmart commercial
Became part of the Camera UNION!
DP, DIT, steadicam, directing work.
Samuel
Recent Work:
Jurassic World
Fear the Walking Dead, Season 4
Battle Angel Alita (James Cameron)
The Long Road Home
Aloha (Emma Stone)
America's Got Talent
American Ninja Warrior Seasons 9 & 10
Ultimate Beastmasters 3
Ninja vs Ninja
NFL Honors 2017
Mike and Dave Need Wedding Dates (Zac Efron, Anna Kendrick)
Adventures in Appletown (Dylan and Cole Sprouse)
Blackout
Deadliest Decade
Directing, DP, DIT, Writing, Production Design, Director's Assistant, Acting.
Dani
Recent Work:
Mythbusters
13 Reasons Why
Undeniable with Joe Buck
When We Rise (Guy Pearce)
Great Christmas Light Fight
Acting, Director's Assistant, Coordinating, Special Effects Make-up, Producer Assistant, Art Dept.
Ariana
Recent Work:
Godzilla: Fathom
Equalizer 2
Food Quest
American Ninja Warrior
Expedition Unknown
Married at First Sight
Production, Camera, Art, Writing.
Amy
Recent Work:
Blade Runner 2049
The Exorcist (Fox)
Alex Inc. (ABC)
Camera, Production.
Jana
Recent Work:
The Deuce HBO
Shades of Blue
Gotham
The Greatest Showman
The Unbreakable Kimmy Schmidt
Elementary
The Marvelous Mrs. Maisel
Luke Cage
Top Photographer with Nigel Barker
Acting, Directing, Camera, Sound, Producing.
Ashley
Recent Work:
Grey's Anatomy, Season 14
The Librarians (TNT)
Adidas "James Harden" Campaign
Call to Cosplay
PBS Kids Summer Camp
The Artifact
Credit Sesame
Microsoft Surface
Acting, art, production.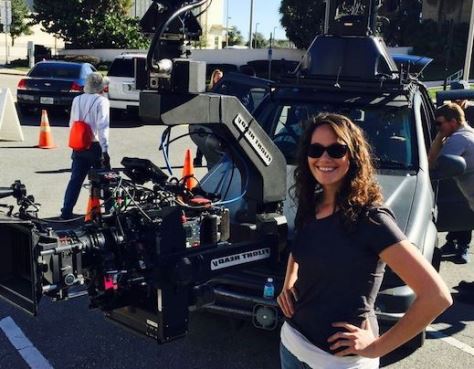 Haley
Recent Work:
Pitch Perfect 3
Manhunt: Unabomber —Season 1
Valor —Season 1
Camera dept.
Sparkman
Recent Work:
Isn't It Romantic
The Blacklist, Season 5
Orange Is The New Black
Rise (NBC)
Gotham, Season 5
America's Got Talent
Restaurant Renovation
Acting, Director Assistant, Casting, Editing, Directing.
Lera
Recent Work:
The Greatest Showman
The Post
The Irishman
The Punisher
Worked with Steven Spielberg and Martin Scorsese
Acting, wardrobe, production, casting.
Enter Your Info to Access
the "Career on Fire Workshop"!