My name is Janet Urban. I'm the creator of the Career Launch Formula and author of "Career Launch: A Film Industry Professional's Secret Formula To Break into the film industry, Connect with the right people, And Live The Life Of Your Dreams."
When I first started to get into film way back in 1996, I had no idea how to get myself out there or find people who would give me a chance. Then (almost by accident) I created what's become the Career Launch Formula. That formula has become the platinum standard for creating a full time career in the film industry with people calling YOU to work on their film shoots.
It's literally transformed the way people get into the film industry.
It shows you exactly what to do every step of the way, right down to how to contact professionals, what they want to see on a resume, and what to say in every email.
Since I first released CLF in 2005, I've had well over 5,000 people go through this training. My students do over $25 million per year, using CLF – working as ACTORS, writers, editors, directors, cinematographers, sound mixers, wardrobe stylists, stunts, special effects, behind-the-scenes photographer, and more niches in countries around the world.
If you'd like to learn more about how Career Launch Formula works, then click the button below to sign up for my FREE Career Launch Workshop. You'll join an incredible wave of actors and filmmakers doing career launches that got them WORKING without going to film school or taking expensive classes.
I've had people get internships, paid acting gigs, and professional production work just from watching these free videos.
Look at the posts from our FB page below.
Yes! Janet, sign me up for your FREE Career Launch Workshop Starting NOW!
The Career Launch Workshop is FREE but it's not for dabblers. If you are serious about building a lasting career in film, please join the training by filling in the form below.
Your privacy is important to us and we will not spam you.
Your email address will NEVER be shared or sold.
You are always free to unsubscribe or customize your email preferences at any time.
From Our FB Page

FIF Mentor Erin
Morning everyone! Yesterday FIF MENTOR Patrick and I had the chance to PA together on the Universal pictures film "First Man" starring Ryan Gosling.
In this group we always have each others back! I had passed a gig on to him for the gymnastics tournaments with flo sports a while back and he helped me out too with this one! It is true that we really are Friends in Film!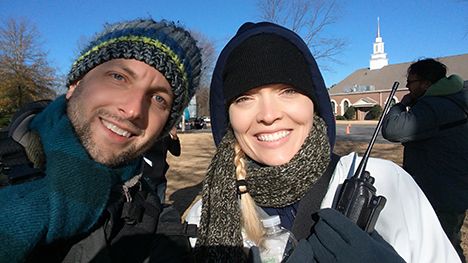 Every week I get a check from a production company and NOT a restaurant!! OMG it feels so good to work hard in the industry I LOVE.
Thanks to Janet and FIF. XoxoxoxoxoxoxoX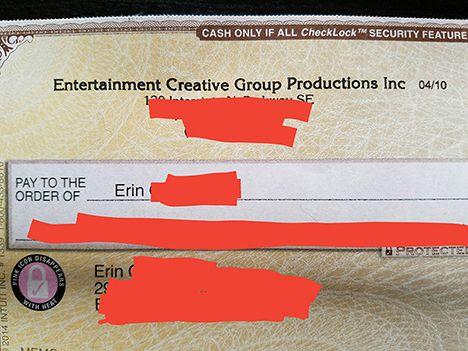 FIF Mentor Rolan
I just want to say that I love love love love love love this program!
Wrapped one yesterday. Another today. Got a freebie on Monday with some really talented people. Really looking forward to that one!
Another paid after that! Could've had more if I wasn't working survival job.
To be continued…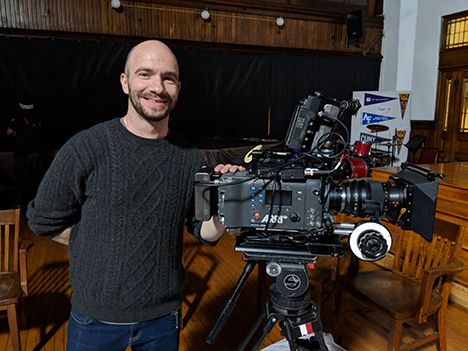 Crystal C.
That's a wrap on my first feature film!! "Old Man and a Gun" with ROBERT REDFORD and CASEY AFFLECK!! (Although I was honestly completely starstruck when I saw Casey's girlfriend who's an actress on Supergirl….)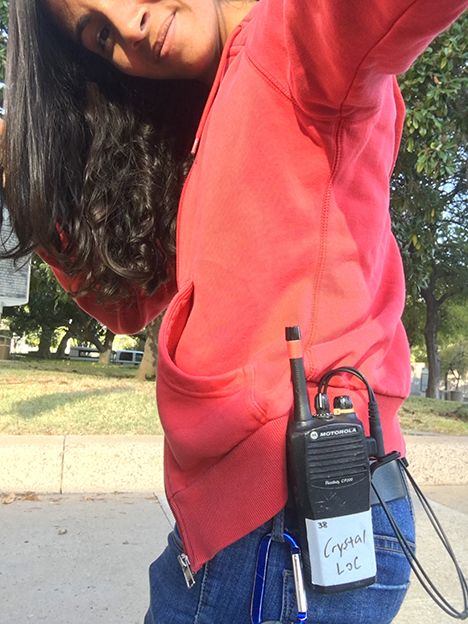 Kennedy L.
Friends in Film AUSTRALIA!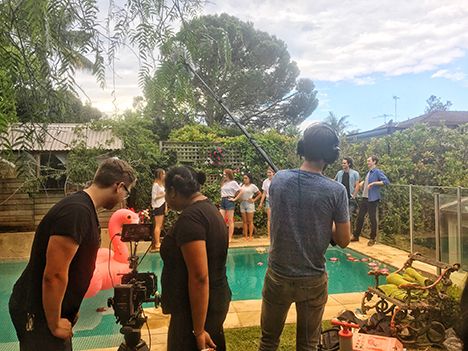 FriendsinFilm
FIF LONDON!
Day 6 of 6 DONE! 2018

FIF Mentor Lera
It was such a great experience yesterday to work on new Netflix Paramount "baby", that is called Maniac with Jonah Hill and Emma Stone.
I wish everybody in our wonderful FIF family inspiring and kick ass day and weekend and next week!!!!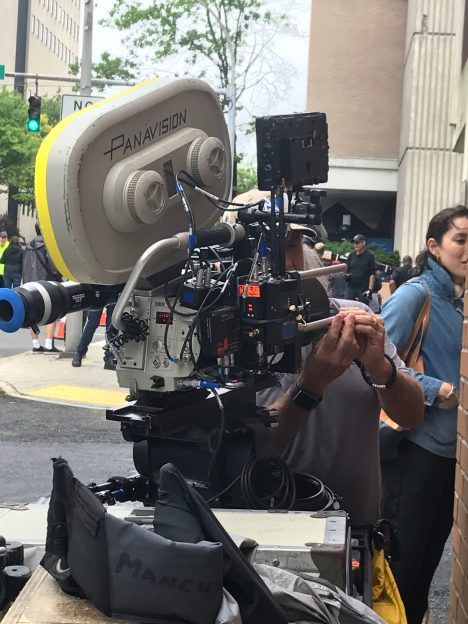 Nathalie P.
Friends in Film in ACTION in London!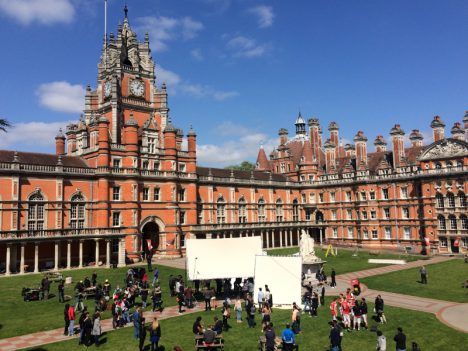 FIF Mentor Sparkman C.
Hi Team!
Here's a photo from the indie production I AC'd for! That's ASSISTANT CAMERA!
That's me and the DP on the monitor :)
- Film school is very VERY unnecessary (the crew either marveled that they never needed it or complained that it was a waste of money!)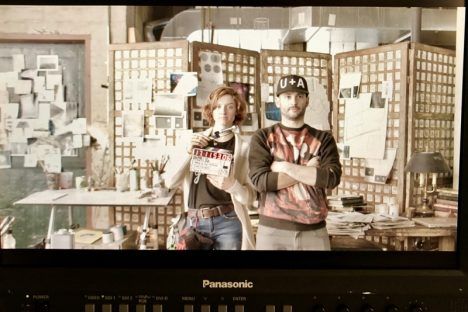 Cynthia C.
Magic is real guys! This program has been amazing with teaching me how to network.
I've been on many sets since I've started the program, making $250 a day.
I've been able to get in contact with the gaffer, the UPM, Props master, set designer, etc. They all want me as their assistant!
So excited and feel so blessed to be doing something I love.
Thanks Janet Urban. I owe it all to you!
Planning to head to LA in November!!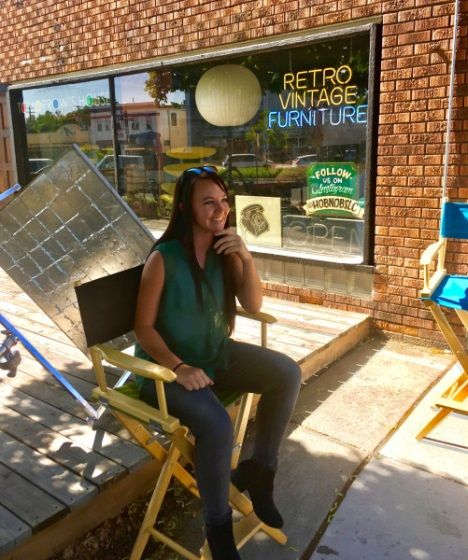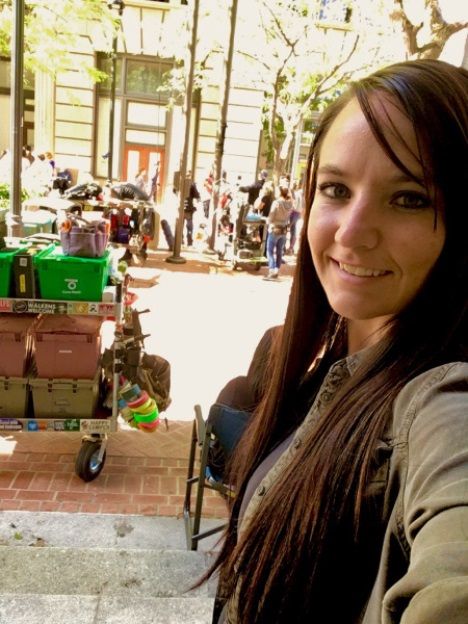 FIF Mentor Lauren
Before I found this program, I had NO experience in paid film work.
I actually didn't know the work was all around me!
Everything came together because I was following Janet's advice.
Bam! I went from hardly any paid work to paying my bills by freelancing so fast!
At the end of last year, I had virtually no professional film connections.
We went from knowing no one to now I'm working all the time!
You can do it!!
Just follow the program! It's gold!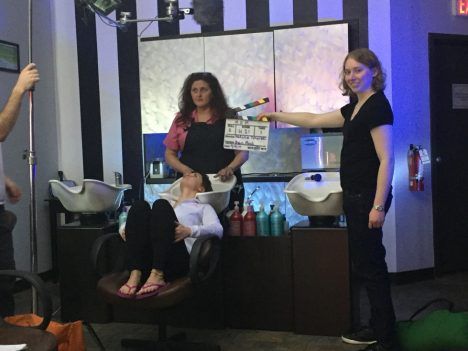 FIF Mentor Erin
As most of you know my goal in the industry is acting.
Like all of you here I use the methods Janet teaches and I work on crew to build relationships and to SHINE right in the faces of those who do the hiring!
Well, we were shooting a commercial in a hanger at the ATL Airport and SOMETHING AMAZING HAPPENED!!
Half way through the day the client (Delta) had spotted me working and asked the Director if he would run me through wardrobe and makeup because they wanted me in the commercial!
Boom!
Proof that Janet Urban methods are REAL and WORK!
(By the way, I had submitted for this shoot and they said I didn't fit the criteria.)
FIF is so legit you guys STICK WITH IT.
Put the work in and I promise that things WILL happen for you.
This is the second time that I have been picked from my work in crew and asked to work on camera.
Love y'all :)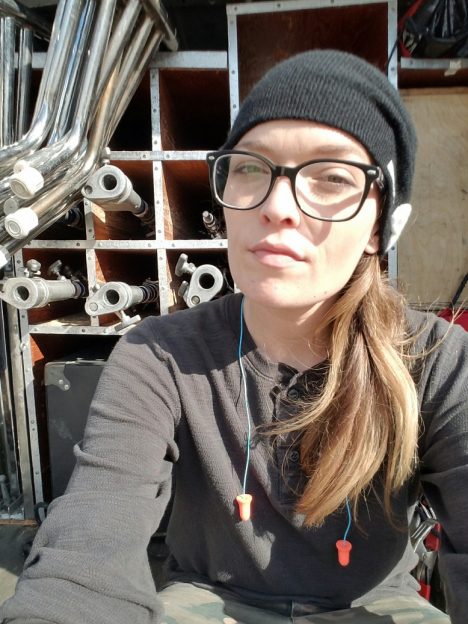 Dusha H.
I just wrapped on ABC's the Match Game hosted by Alec Baldwin. I was PAing for that gig, and I've been working ferociously on NBC's Give.
Since getting into this program, and the adopting the mindset of the Get It Factor, literally opportunities have been opening up for me left and right.
At the Wrap Party for match game the HMU Dept Head, came up to me and asked me all about myself.
She told me that she thought I had great energy, and a sharp mind. She said I should be one of the producer's personal assistants, and proceeded to introduce me to all of the shows writer's and producers!
That experience was incredibly validating and a sign that we're all on the right track and that Janet is literally giving us gold.
Thank you Janet for putting this together.
So since I started FIF a month ago I've worked for NBC, ABC, JP Morgan Chase, Advil, and a few others I don't even remember.
Thank you Janet Urban...and thank all of you supportive bat team members.
Every time I leave set I'm like giddy to come report back to you all.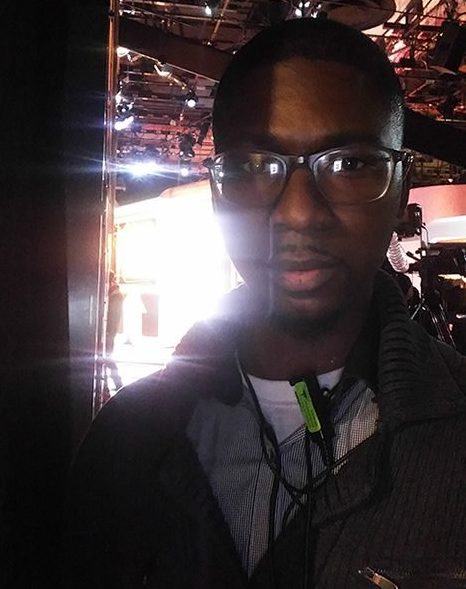 FIF Mentor Sparkman C.
It's my first week as a DIRECTOR'S ASSISTANT for a feature film in NYC!
It stars Rebel Wilson (Pitch Perfect and How To Be Single).
I'm hired from pre-prod all the way through editing - about 6-7 months of work!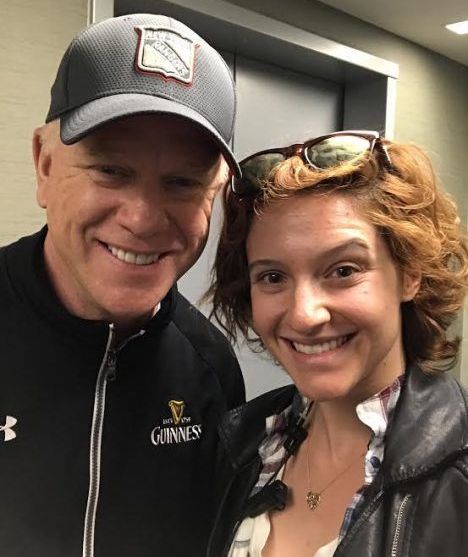 FIF Mentor Lera
Yaaay! So happy! I worked on Lady Bird - the NY Unit!
Nayda V.
BIG NEWS! On Wednesday I joined a new production as a VFX PA! The job is from December - May!
I'll be a VFX PA on a Feature film! The pay: £575/wk + £25/wk(box rental)
Thanks to FIF and the new perspective for making this happen!

FIF Mentor Ariana
Hello Folks!
I thought I'd share a photo of me working the reflector! :)
This method of networking is unlike any other training I have had in my life.
Not only am I seeing results, but I'm changing as a person!
I feel so empowered every time I leave a set.
I don't worry about "I hope they liked me."
Keep the FIF mindset and you'll be soaring! ;)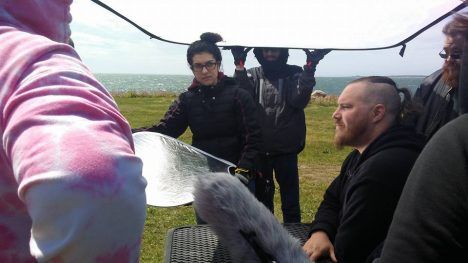 FIF Mentor Ashley J.
Hey Friends in Film Fam-Bam!
I usually don't share stuff like this but I think this can be a source of inspiration for you all.
When I first started doing FIF, my family was supportive but skeptical. No one was more skeptical than my mom. LOL.
I had graduated from college with student loan debt of course.
So when I walked away from my full-time job to pursue film full-time, mom was not very happy.
"How are you going to pay your debt?" "What about your bills?"
Through Friends in Film and Janet's methods, I have made more money IN 1 DAY than I have made in an entire month working a full-time job.
This check is when I worked on the Librarians.
Now, this post isn't all about the money. Yes, money is important. BUT this is from doing what I love to do!
My mom sees the hard work I put in and sees that I get paid for what I do. She fully supports my decision! Your family may have their concerns but move forward anyway. :)
This is your life. You only get one chance! Live it well with love and power.
—Ashley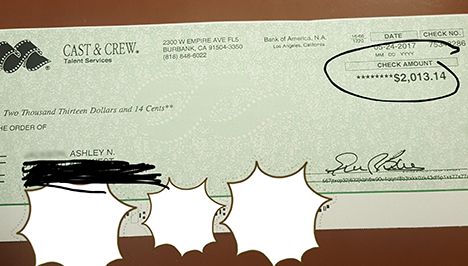 FIF Mentor Alicia P.
Here are some photos from my shoot so far in Hawaii!
Here's one I took while getting b-roll footage yesterday.
It's hard to take pictures because I'm operating camera.